Nothing is quieter, softer and warmer than carpet. Today's carpets are fashionable as well as stain resistant. People with small children and pets who never considered carpet before can now because of stain and moisture resistance fibers and revoltionary new carpet pads.
Carpet Fiber Information:
Nylon: The most frequently used carpet fiber, highly desirable due to it's exceptional durability, versatility, and reasonable pricing. It can be dyed in an endless variety of colors and made into numerous styles and textures. Nylon is commonly used in residential and commercial applications.
Polyester: Used in residential and a few commercial applications, polyester has good color clarity, colorfastness and resistance to water-soluble stains.
Polypropylene: Also known as Olefin, this fiber resists fading, generates low levels of static electricty, is favorably prices, and can be engineered in outdoor applications. Due to it's manufacturing process, polypropylene inherently resists stains. When used in specific carpet constructions, this uyarm will perform as well as most resilient fibers.
Wool: The most expensive of the fibers listed here, it is a natural fiber with moderate soil and stain resistance. Durable luxurious "hand", reduced visible soil due to fine, light-scattering characteristics.
Laminate flooring has gone through tremendous change in the last few years. Laminate floors have come into their own with realistic colors and patterns, along with easy maintenance and durability.
Homeowners can have the look of real wood, slate, travertine or stone without the cost and upkeep. Scratch and moisture resistant, laminate flooring is the perfect choice for busy families with kids and pets. Today's manufacturers use finishes that improve resistance to every day wear and make clean up a breeze. And you can find them here at CCD Interiors.
Laminate floors are typically "floating" floors and can be installed on nearly all types of surfaces without glue. Homeowners looking for the beauty of wood, tile or stone but don't want to spend a lot of time maintaining their floors can now choose the beautiful realistic laminates!
Unmistakable charm and timeless beauty only found in authentic, real wood floors. Never out of fashion, hardwood floors add real value to a home. Many interior decorators today recommend hard wood floors as a base layer and then add an area rug to enhance the room's overall color scheme.
Manufacturing of hardwood floors has improved dramatically over the years and today's hardwood floors are more durable and adaptable to different types of living areas within the home. As example, longstrip and engineered hardwood floors can be used in areas of the home that they would never have been permitted in the past.
Today's hardwood floors come in a much wider selection of colors, wood species, and widths. Besides the classic North American hardwoods (like red oak, white oak, maple and ash) many manufacturers now offer exotic hardwood species from all over the World. Exotic hardwoods give homeowners the chance to better express their own personal decorating tastes with a more unique looking floor. We also offer on-site finished wood. 
Ceramic tile has been around for centuries. With today's technologies, manufacturers have created new design and application possibilities that were not available just a decade ago.
If it's been a while since you have looked at ceramic tile as a flooring or wall covering option, you will be amazed at the wide selection of colors, sizes, shapes and new textures that are now available.
Not only that, there is a wide variety of decorative accents and listelles to give wall or floor tile a personal touch.
Vinyl floors, sometimes called resilient flooring, have come a long way. No other floor type offers the variety of colors, textures and styles.
While vinyl floors are still a popular choice where moisture is present, such as kitchens and baths, its versatility and realistic patterns make it a perfect choice anywhere in the home. From natural stone to carved titles, from realistic wood grain, to dynamic geometrics, the choices are endless.
FLOORING PARTNERS & BRANDS
American Tile & Stone
Arizona Tile
Beaulieu Flooring
Camelot
Capco
Cartwright Distributing
Dal Tile
Engineered Flooring
Emser Tile
Glenrock
Marazzi
Metro Flooring
Midwest Flooring
Moda
Mohawk 
Royalty
Shaw 
Tuftex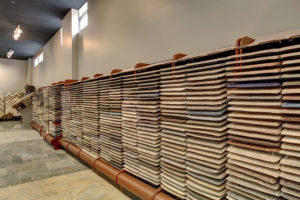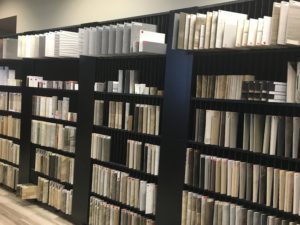 American Olean
Anderson
Armstrong
Dream Weaver / Dwellings
Design Materials Inc.
Evoke
Kentwood
Mannington
Liberty
Homerwoods
Denver Hardwood
Quick Step
Mullican
Momentum
Stanton Carpet
Max Woods
& More